2 minutes reading time
(490 words)
I Just Discovered That the "J" in January Stands for Joy!
January has always been my least favorite month, partly because the weather is so cold, the Christmas celebrations and family gatherings are behind us, and our churches and homes go back to their "ordinary" appearances. I always feel a bit blue in January. But today I got challenged in an unexpected way to take a new look at January. Dynamic Catholic's daily reflection for January 6th is a quote from St. Mother Teresa in Do Something Beautiful for God:
"Spread love everywhere you go. Let no one ever come to you without leaving happier."

by St. Mother Teresa
As I prayed over this, I realized that setting this goal could change everything about my January! How can people leave me feeling happier if I am a miserable old grouch? How can I share joy if I am not living in the awesomeness of the present and only biding my time till spring rolls around? How can people be lifted up if I don't witness the joy of Christ's resurrection?
Pope Francis, in his apostolic exhortation The Joy of the Gospel, wrote:
"Let us not allow ourselves to be robbed of the joy of evangelization!"

(82, Evangelii Gaudium)
He consistently reminds us that the Word of God is one of joy and is indeed GOOD news. The first sentence in the exhortation proclaims that "The joy of the Gospel fills the hearts and lives of all who encounter Jesus." (1, Evangelii Gaudium)
The greatest gift we can give the young people with whom we minister is the joy of our faith—the joy of knowing that Jesus loves us unconditionally, that he died and rose for us, that he proved that love is more powerful than death or sin. If we don't radiate the joy of the Gospel, why would any young person find discipleship compelling?
Sandee LaMotte, a CNN staff member, has posted Five Ways to Improve Your Mental Health in 2020 on the CNN website. Sharing these with our youth could help them to be people of joy and have people leave their presence happier than when they came. Check these out and see if you find them as helpful, positive, and encouraging as I did.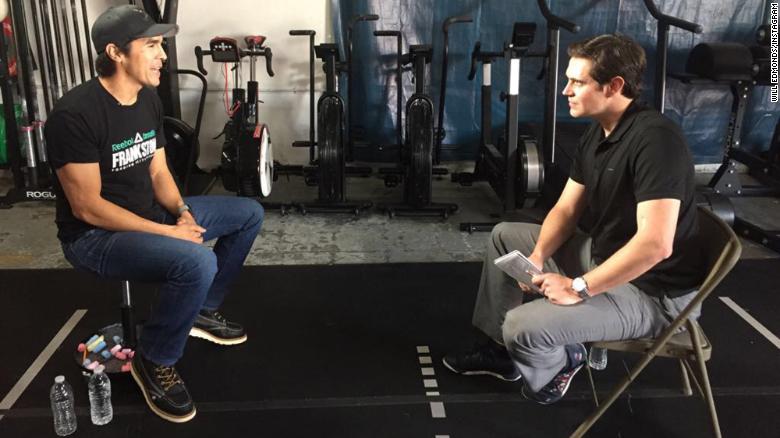 It's a difficult birth for this new decade. The year 2020 kicks off under the shadow of divisive politics, international security threats, a spate of hate crimes, and a planet in environmental peril, plus all the reasons we're stressed individually: work, health problems, life changes and more.

No wonder so many of us are anxious or depressed.
But you can take scientifically validated steps to improve your mental outlook, and -- because the mind and body are entwined -- these behaviors also will improve your overall health.​
By accepting you will be accessing a service provided by a third-party external to https://www.cmdnet.org/